Birthday Party Leader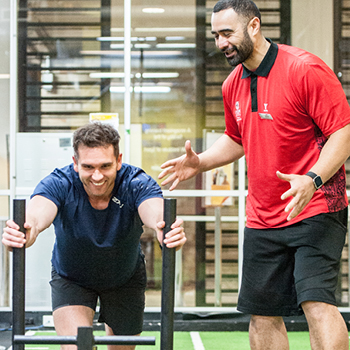 Location:

Mount Annan, NSW

Work-type:

Casual

Category:

Recreation

Expires:

Dec. 13, 2019 at 10 p.m.
Apply now
Apply now
Job details
Host fun, memorable birthday parties
Provide a safe environment for our party guests
Oversee sports and aquatics based activities
We are currently looking for Birthday Party Leaders to host birthday parties for children within our facility, working a roster between the hours of 12PM to 3.30PM on weekends.
About the role
As a Birthday Party Leader, your main responsibility is hosting fun, memorable birthday parties for kids. You'll work alongside other team members to provide a welcoming, entertaining and safe environment for all our party guests. During each party, you'll oversee a variety of age-appropriate, sports and aquatics based activities that kids enjoy.
Duties & Responsibilities
Greet, acknowledge and interact with members and their guests in a friendly and professional manner
Facilitate organized birthday party activities and ensure children are active, interested and safe throughout the party
Explain and demonstrate games and activities to party participants
Supervise activities during birthday parties
Resolve conflicts in a timely and professional manner
Respond to Member or parent inquiries
What you will come with:
Experience working with children in a similar role
Energetic and friendly nature
Current CPR
About the Y
YMCA NSW is a profit-for-purpose organisation focused on healthy living, social impact and empowering young people. We operate 22 recreation centres, 63 Out of School Hours Care services and two camping locations which fund our diverse range of community programs, employing 1800 staff across NSW.
Our goal is for our workforce to reflect the diverse community we serve. We encourage people of all genders, ages, religions, disability, sexual orientation, family & caring responsibilities & cultures including people of Aboriginal and Torres Strait Islander heritage to apply.
Commitment to Safeguarding
YMCA, including Boards of Directors, is committed to the safety and wellbeing of children and young people in accordance with our Safeguarding Children and Young People framework. YMCA requires that all applicants undergo satisfactory screening prior to commencement, including but not limited to:
a national criminal history check;
an international criminal history check where applicants have worked overseas;
holding or obtaining a Working with Children Clearance/ equivalent in accordance with state/ territory laws;
Two reference checks.
Please note, the results of any National and International Police Check will only be used to assess your suitability to perform the role.
Any successfully appointed applicant will be required to adhere to the Safeguarding Children and Young People framework, which includes a thorough safeguarding children and young people induction and committing to upholding the safety and wellbeing of children and young people throughout their engagement with YMCA.