Applications for this role are now closed. Please go back to view all available jobs.
Media & PR Advisor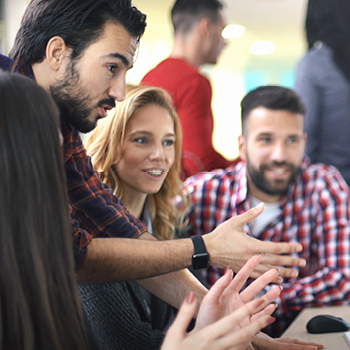 Location:

Parramatta, NSW

Work-type:

Full Time

Category:

Brand & Engagement

Expires:

Sept. 22, 2019 at 10 p.m.

Salary:

$82000 - $90000
Applications closed
Applications closed
Job details
Can you write a compelling media release?
Do you know your way around journalists and the media in general?
Are you looking for a family friendly/flexible hours work environment?
If your answers are yes, then this Senior Media and PR Advisor role at the YMCA NSW might be for you!
About the role
You will be responsible for increasing the public profile of Y NSW, through increasing our brand awareness and protecting our reputation.
Reporting to the Corporate Communications Manager, this role is based in the heart of the Parramatta CBD and will see you responsible for ensuring that all communications, in particular media releases and articles are effective, targeted and grow our brand presence.
You will identify amazing story opportunities to promote the Y across numerous media channels and will support the team in strategically identifying reputational risk and handling reactive/crisis media. The role will also consist of developing a range of content to promote YMCA NSW, including digital content, award submissions, brand marketing material, speeches/presentations and events promotion.
About you
Ideally, you will have worked in a similar role with media exposure and are looking to build your experience in a high profile, fast-paced organisation. You are a creative individual that possesses stand-out writing skills, great interpersonal and communication skills and are interested in a role which offers a dynamic mix of strategy and implementation.
Requirements
tertiary qualifications in Communications or a related discipline
experience working in/with media or PR
experience contacting and networking with journalists/media
experience drafting corporate documentation
experience in developing and executing PR initiatives
About the Y
YMCA NSW is a profit-for-purpose organisation focused on healthy living, social impact and empowering young people. We operate 22 recreation centres, 63 Out of School Hours Care services and two camping locations which fund our diverse range of community programs, employing 1800 staff across NSW.
Our goal is for our workforce to reflect the diverse community we serve. We encourage people of all genders, ages, religions, disability, sexual orientation, family & caring responsibilities & cultures including people of Aboriginal and Torres Strait Islander heritage to apply.
Benefits at the Y
As a Y employee we want to help you live your best life at work and home, so as a staff member you could be eligible for the following employee benefits:
Discounted Outside-School-Hours and Vacation Care at YMCA Centres
Discounted access to YMCA Gym and Swim Centres
Discounted private health insurance through Medibank
Free essential qualifications/training, such as First Aid and CPR Certification
Access to salary packaging and novated lease options
Various leave options, including volunteer leave, blood donors leave and even emergency services leave
Commitment to Safeguarding
YMCA, including Boards of Directors, is committed to the safety and wellbeing of children and young people in accordance with our Safeguarding Children and Young People framework. YMCA requires that all applicants undergo satisfactory screening prior to commencement, including but not limited to:
a national criminal history check;
an international criminal history check where applicants have worked overseas;
holding or obtaining a Working with Children Clearance/ equivalent in accordance with state/ territory laws;
Two reference checks.
Please note, the results of any National and International Police Check will only be used to assess your suitability to perform the role.
Any successfully appointed applicant will be required to adhere to the Safeguarding Children and Young People framework, which includes a thorough safeguarding children and young people induction and committing to upholding the safety and wellbeing of children and young people throughout their engagement with YMCA.