Applications for this role are now closed. Please go back to view all available jobs.
Operations Team Leader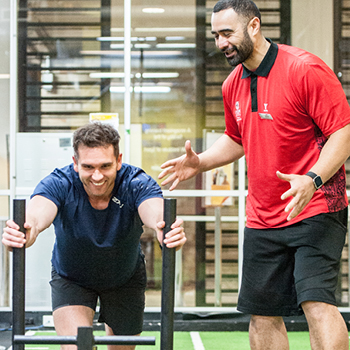 Location:

UNSW

Work-type:

Full Time

Category:

Recreation

Expires:

Dec. 13, 2019 at 11 p.m.
Applications closed
Applications closed
Job details
Lead the Operations team at the largest recreation centre within YMCA NSW
Be the first point of contact for all Duty Managers and Lifeguards
Create a community at UNSW for staff, students and local residents
About your next role
Required to provide leadership, management and ongoing training and direction to all Life Guards and Duty managers to ensure operations are maintained to the highest possible standard.
Assisting the Operations Coordinator, the Team Leader role requires the administration and management of a range of responsibilities. These include;
Direct service hours overseeing daily operations
Overseeing Pool Plant operations
Monitor, evaluate and report all risk and WHS issues
Assist to ensure SWMS, risk assessments and operational manuals are up to date, completed and implemented
Stakeholder management with all UNSW and external contractors
Deliver effective training to your team to better the experience of patrons
This is a full time role, working within and outside of regular business hours. You are required to work at least 4 Saturdays or Sundays of the year as well as other weekend shifts depending on the needs of the business.
About you:
Being the largest Health Club for YMCA NSW, you will be an approachable and experienced leader. You are someone who can lead a team with precision and collaboration to ensure that all operations of the facility are functional to optimal level.
While you are driven, solution focused and motivated, you will be joining a team that works hard while having fun!
You will come with:
Relevant Industry experience in a similar position
Pool Operations Certificate
Understanding of WHS legislative requirements
Pool Lifeguard Qualification
Current First Aid & CPR
Working with Children's Check
About the Y
YMCA NSW is a profit-for-purpose organisation focused on healthy living, social impact and empowering young people. We operate 22 recreation centres, 63 Out of School Hours Care services and two camping locations which fund out diverse range of community programs, employees 1800 staff across NSW.
Our goal is for our workforce to reflect the diverse community we serve. We encourage all people of all genders, ages, religion, disability, sexual orientation, family & caring responsibilities & cultures including people of Aboriginal and Torres Strait Islander heritage to apply.
Commitment to Safeguarding
YMCA, including Boards of Directors, is committed to the safety and wellbeing of children and young people in accordance with our Safeguarding Children and Young People framework. YMCA requires that all applicants undergo satisfactory screening prior to commencement, including but not limited to:
a national criminal history check;
an international criminal history check where applicants have worked overseas;
holding or obtaining a Working with Children Clearance/ equivalent in accordance with state/ territory laws;
Two reference checks.
Please note, the results of any National and International Police Check will only be used to assess your suitability to perform the role.
Any successfully appointed applicant will be required to adhere to the Safeguarding Children and Young People framework, which includes a thorough safeguarding children and young people induction and committing to upholding the safety and wellbeing of children and young people throughout their engagement with YMCA.