Applications for this role are now closed. Please go back to view all available jobs.
OSHC Coordinator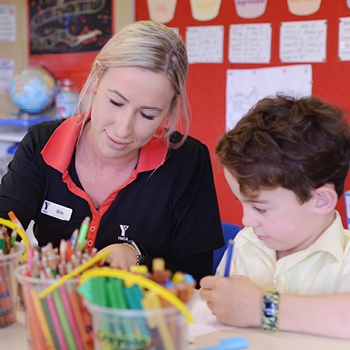 Location:

Claremont Meadows, NSW

Work-type:

Full Time

Category:

Children's Services

Expires:

Nov. 17, 2019 at 11 p.m.
Applications closed
Applications closed
Job details
Looking for a change from teaching or early childcare, that's flexible, fun and rewarding.
Supportive Manager with plenty of OSHC experience & knowledge.
Varioius block shifts throughout the week
We are now looking for a customer service driven Coordinator to come and lead our before and after school care team at Claremont Meadows, catering to approximately 75 children daily.
Block shifts vary between the hours of 6:30AM - 6:15PM. These block shifts will alternate dependant upon on the needs of the business.
About your new role
Reporting to the Children's Services Manager, you will provide support, mentorship & guidance to a team of 5 staff daily to provide a fun, engaging, interactive and most importantly SAFE environment to the Educators and the primary school aged children that use the service.
You can expect to have adequate resources to deliver the highest quality of service to the children we have in our care and their parents supported by suitably qualified, like minded Educators. You will be responsible for continuing the Stakeholder relationship with the Principal, teachers and families of the school.
You will be supported by various teams in Support Services that will assist with your rosters, casual and permanent bookings, recruitment, Work Health and Safety all of which will give you more time back to focus on quality and compliance in the centre, as well as building and maintaining meaningful relationships with children and their families.
What else is involved
Using My Time Our Place (MTOP) as the basis for planning experiences for the children
Building relationships with children and their families to bring about a sense of belonging and community
Dedication to improving quality outcomes for the children at the service
Managing and having accountability over the service's budget
Approx 8 hrs off the floor administrative time
Block shifts during Vacation Care service during the School Holiday period
To be successful in this role, you will ideally have:
Experience managing a team of 3+ educators with varying degrees of knowledge and experience.
2 years' experience in a similar leadership role.
Demonstrated experience in effectively managing children's behaviour
Extensive knowledge of MTOP and/or EYLF
Exceptional interpersonal skills and the ability to relate to children from a diverse range of backgrounds, experiences and groups
Ability to effectively manage time and multi-task
About the Y
YMCA NSW is a profit-for-purpose organisation focused on healthy living, social impact and empowering young people. We operate 22 recreation centres, 63 Out of School Hours Care services and two camping locations which fund our diverse range of community programs, employing 1800 staff across NSW.
Our goal is for our workforce to reflect the diverse community we serve. We encourage people of all genders, ages, religions, disability, sexual orientation, family & caring responsibilities & cultures including people of Aboriginal and Torres Strait Islander heritage to apply.
Commitment to Safeguarding
YMCA, including Boards of Directors, is committed to the safety and wellbeing of children and young people in accordance with our Safeguarding Children and Young People framework. YMCA requires that all applicants undergo satisfactory screening prior to commencement, including but not limited to:
a national criminal history check;
an international criminal history check where applicants have worked overseas;
holding or obtaining a Working with Children Clearance/ equivalent in accordance with state/ territory laws;
Two reference checks.
Any successfully appointed applicant will be required to adhere to the Safeguarding Children and Young People framework, which includes a thorough safeguarding children and young people induction and committing to upholding the safety and wellbeing of children and young people throughout their engagement with YMCA.