Applications for this role are now closed. Please go back to view all available jobs.
OSHC Coordinator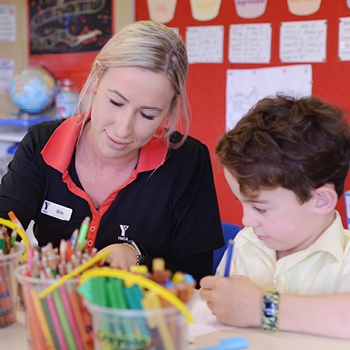 Location:

Castle Hill,NSW

Work-type:

Part time

Category:

Children's Services

Expires:

Dec. 8, 2019 at 10 p.m.
Applications closed
Applications closed
Job details
Looking for a change from teaching or early childcare, that's flexible, fun and rewarding.
Supportive Manager with plenty of OSHC experience & knowledge.
Split and block shifts - flexible to use your time in the day
We are now looking for a customer service driven Coordinator to come and lead our team at Oakhill. The role consists of a variation of shifts, including 3 split shifts (7AM to 9AM and 1.30PM to 6.30PM) and 2 block shifts (10.30AM to 6.30PM), Monday to Friday.
About your new role
Reporting to the Children Services Manager, you will provide leadership and a fun engaging interactive and most importantly SAFE environment to a team of Educators and the primary school aged children that use the service.

With the support from an Educational Leader, Workforce Planners and a passionate team, you can expect to have adequate resources to deliver the highest quality of service to the 90+ kids we have in our care and their parents.

You will also continue to maintain and build on the stakeholder relationship with the school as well as the parents.
What else is involved
Programing for the service, crafts and activities
Approx 8 hrs Admin time during the week
Easy to navigate QikkKids software for rolls and bookings. (We have a Team that does this for you)
Liaise with families, bring a sense of community and improve on quality.
Vacation Care Service during the School Holiday period
To be successful in this role, you will have:
A Diploma in Children's Services or equivalent
HLTAID004 Provide an emergency first aid response in an education and care setting.
2 years' experience in a similar role, or experience leading others.
CHCPRT001 Identify and respond to children and young people at risk - Accredited Child Protection
Exceptional interpersonal skills and the ability to relate to children from a diverse range of backgrounds, experiences and groups.
Working with Children's check
About the Y
YMCA NSW is a profit-for-purpose organisation focused on healthy living, social impact and empowering young people. We operate 22 recreation centres, 63 Out of School Hours Care services and two camping locations which fund our diverse range of community programs, employing 1800 staff across NSW.
Our goal is for our workforce to reflect the diverse community we serve. We encourage people of all genders, ages, religions, disability, sexual orientation, family & caring responsibilities & cultures including people of Aboriginal and Torres Strait Islander heritage to apply.
Commitment to Safeguarding
YMCA, including Boards of Directors, is committed to the safety and wellbeing of children and young people in accordance with our Safeguarding Children and Young People framework. YMCA requires that all applicants undergo satisfactory screening prior to commencement, including but not limited to:
a national criminal history check;
an international criminal history check where applicants have worked overseas;
holding or obtaining a Working with Children Clearance/ equivalent in accordance with state/ territory laws;
Two reference checks.
Please note, the results of any National and International Police Check will only be used to assess your suitability to perform the role.
Any successfully appointed applicant will be required to adhere to the Safeguarding Children and Young People framework, which includes a thorough safeguarding children and young people induction and committing to upholding the safety and wellbeing of children and young people throughout their engagement with YMCA.