Applications for this role are now closed. Please go back to view all available jobs.
Quality & Compliance Officer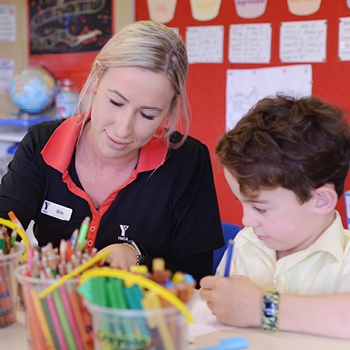 Location:

Parramatta, Sydney NSW

Work-type:

Full Time

Category:

Children's Services

Expires:

Nov. 29, 2019 at 5 p.m.

Salary:

$105000 - $115000
Applications closed
Applications closed
Job details
Adhere to relevant legislative, and regulatory obligations
Focus on Children Services Quality and Compliance
Based in Parramatta with travel involved
An opportunity to make a mark and ensure that quality and compliance is adhered to within the Children Services Sector.
About the role:
Based in Parramatta and reporting to the Quality Assurance Manager, your focus will be to support a strong commitment to continuous improvement and compliance to internal and external quality standards across our OSHC services. You will be the subject matter expert and work closely with the Children Services Managers in the business to continue a culture of reflective practice, continuous improvement and consistency.
About you:
You may be currently working within an education setting in a similar role and be energised by the opportunity to translate your expertise. Critical to your success will be your ability to think strategically, your leadership and your ability to work with and influence a range of internal and external stakeholders.
Ideally, you will have:
Minimum diploma in Children Services
Relevant sector experience and knowledge within an education environment with a keen knowledge of relevant Compliance and Regulatory Frameworks
Demonstrated high level communication skills both written and verbal reporting
Demonstrated knowledge of review, compliance and continuous improvement processes
Demonstrated experience in developing, implementing and maintaining a quality framework and systems
Demonstrated experience in developing policies, procedures and other regulatory documentation
Current Driver's License and ability to travel
About the Y
YMCA NSW is a profit-for-purpose organisation focused on healthy living, social impact and empowering young people. We operate 22 recreation centres, 63 Out of School Hours Care services and two camping locations which fund our diverse range of community programs, employing 1800 staff across NSW.
Our goal is for our workforce to reflect the diverse community we serve. We encourage people of all genders, ages, religions, disability, sexual orientation, family & caring responsibilities & cultures including people of Aboriginal and Torres Strait Islander heritage to apply.
Commitment to Safeguarding
YMCA, including Boards of Directors, is committed to the safety and wellbeing of children and young people in accordance with our Safeguarding Children and Young People framework. YMCA requires that all applicants undergo satisfactory screening prior to commencement, including but not limited to:
a national criminal history check;
an international criminal history check where applicants have worked overseas;
holding or obtaining a Working with Children Clearance/ equivalent in accordance with state/ territory laws;
Two reference checks.
Please note, the results of any National and International Police Check will only be used to assess your suitability to perform the role.
Any successfully appointed applicant will be required to adhere to the Safeguarding Children and Young People framework, which includes a thorough safeguarding children and young people induction and committing to upholding the safety and wellbeing of children and young people throughout their engagement with YMCA.