Swimming Instructor & Lifeguard Opportunites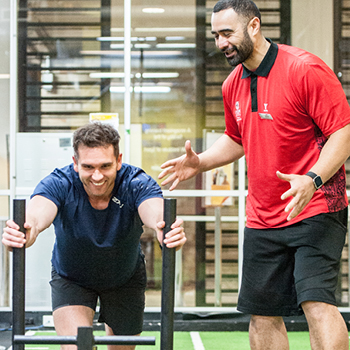 Location:

ACT

Work-type:

Casual

Category:

Recreation

Expires:

Aug. 25, 2019 at 11 p.m.
Apply now
Apply now
Job details
Have flexible working hours across the 7 days of the week

Why not try a Swim or Lifeguard qualification?

We will pay for you to get your qualification!
Come join the Y team in our three sites in ACT and kick start your career in Aquatics as either a Swimming Instructor or Lifeguard. You will teach the Lifesaving skills of swimming and water safety or provide a safe environment for our patrons to use the facilities!

About your new role

Swimming instructors - Our Swimming Instructors are teaching young people the essential skill of swimming. They love seeing those big smiles each day, as the children splash around having fun, while gaining confidence and becoming safe in and around the water.

Lifeguards - Our Lifeguards are focussed on public safety and making sure that our patrons are safe while they use our facilities, as well as identifying potential risk factors and taking steps to reduce those risks. Lifeguards are positive role models in an effort to build strong people, strong families and strong communities.

All our team have the following qualities in common:
Passion

Enthusiasm

Love the water

Enjoy working with children
If this sounds familiar and you are motivated by teaching a skill for life, creating a safe environment and making a social impact, then we have the opportunity you have been dreaming of! On top of all of this, it will be no cost to you!
We will be providing training to enable you to get your Teacher of Swimming and Water Safety qualification or Pool Lifeguard licence. This will be a two-day course for Swim and 3 days for lifeguards, which will also include an online component and prac hours.

What we need from you:
The flexibility to work varied hours across the 7 days of the week at Gungahlin, Lakeside and Canberra Olympic Pool

A Commitment to attend scheduled course - Teacher of Swimming and Water safety (2days) or Pool lifeguard licence (3 days) which will also include, online component, and prac hours at the location you are being hired for.

Commitment to aquatic Safety
We offer:
Supportive team environment

Discounted access to some of our services across the Y

Flexible hours

Career pathways in the aquatics field
If this sounds like the job for you, apply today!
About the Y
YMCA NSW is a profit-for-purpose organisation focused on healthy living, social impact and empowering young people. We operate 22 recreation centres, 63 Out of School Hours Care services and two camping locations which fund our diverse range of community programs, employing 1800 staff across NSW.
Our goal is for our workforce to reflect the diverse community we serve. We encourage people of all genders, ages, religions, disability, sexual orientation, family & caring responsibilities & cultures including people of Aboriginal and Torres Strait Islander heritage to apply.
Commitment to Safeguarding
YMCA, including Boards of Directors, is committed to the safety and wellbeing of children and young people in accordance with our Safeguarding Children and Young People framework. YMCA requires that all applicants undergo satisfactory screening prior to commencement, including but not limited to:
a national criminal history check;

an international criminal history check where applicants have worked overseas;

holding or obtaining a Working with Children Clearance/ equivalent in accordance with state/ territory laws;

Two reference checks.
Please note, the results of any National and International Police Check will only be used to assess your suitability to perform the role.
Any successfully appointed applicant will be required to adhere to the Safeguarding Children and Young People framework, which includes a thorough safeguarding children and young people induction and committing to upholding the safety and wellbeing of children and young people throughout their engagement with YMCA.