Applications for this role are now closed. Please go back to view all available jobs.
Volunteer at the Y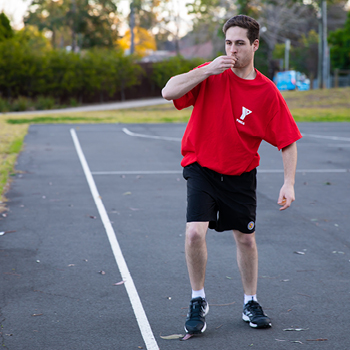 Location:

NSW,ACT

Work-type:

Volunteer

Category:

Volunteer

Expires:

Dec. 13, 2019 at 5 p.m.
Applications closed
Applications closed
Job details
Volunteering at the Y
Volunteers have been the backbone of the YMCA since we opened our doors over 160 years ago. Today, hundreds of volunteers donate their time and talents to help support our mission; connecting people to their communities to live healthier, happier lives. It is important to us that our volunteers have rewarding experiences in their work, with access to training, development and connection to their community - not to mention the fantastic feeling that comes with making a difference in the lives of others.
Volunteering is a unique opportunity to contribute to your community within our recreation sites in a way that is meaningful to both yourself and to the wider community. Our volunteers get involved for a variety of reasons, such as:
To give back to the community
As a stepping stone into the workforce
For the satisfaction of helping
Getting involved in a community of like-minded people
Personal and professional development
Sharing skills and talents.
Whatever your reason for volunteering, we aspire to have all of our volunteers benefit from their experience as much as our communities benefit from their service.
Types of Volunteer programs at the Y
Youth Hubs
Street Gym
Gymnastics Mentee Program
Youth Parliament
Breakfast Club
To be a volunteer you will need to:
Complete a Working with Children Check. As a volunteer, you're Working with Children Check will be free of cost
Complete a National police check (International if required)
Ability and willingness to comply with YMCA NSW Child Protection Policies & Procedures
About the Y
YMCA NSW is a profit-for-purpose organisation focused on healthy living, social impact and empowering young people. We operate 22 recreation centres, 63 Out of School Hours Care services and two camping locations which fund our diverse range of community programs, employing 1800 staff across NSW.
Our goal is for our workforce to reflect the diverse community we serve. We encourage people of all genders, ages, religions, disability, sexual orientation, family & caring responsibilities & cultures including people of Aboriginal and Torres Strait Islander heritage to apply.
Commitment to Safeguarding
YMCA, including Boards of Directors, is committed to the safety and wellbeing of children and young people in accordance with our Safeguarding Children and Young People framework. YMCA requires that all applicants undergo satisfactory screening prior to commencement, including but not limited to:
a national criminal history check;
an international criminal history check where applicants have worked overseas;
holding or obtaining a Working with Children Clearance/ equivalent in accordance with state/ territory laws;
Two reference checks.
Any successfully appointed applicant will be required to adhere to the Safeguarding Children and Young People framework, which includes a thorough safeguarding children and young people induction and committing to upholding the safety and wellbeing of children and young people throughout their engagement with YMCA.