Youth Parliament Taskforce Volunteers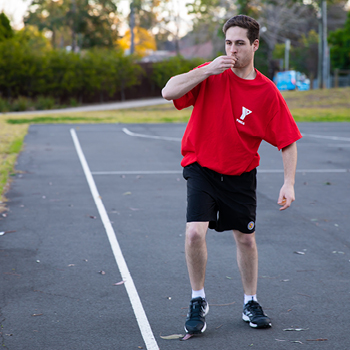 Location:

Parramatta, Sydney NSW

Work-type:

Volunteer

Category:

Volunteer

Expires:

Oct. 19, 2019 at 11 p.m.
Apply now
Apply now
Job details
What is Youth Parliament about?
Youth Parliament is an empowerment and advocacy program aimed at providing a platform and a voice for young people to participate in legislative debate and decision making.
Youth parliament highlights the strengths of young people to actively engage with their community and nurtures their potential to lead, learn and connect. During the course of the program young people throughout NSW come together and are empowered with development and leadership opportunities that can be utilised to create real social impact. Youth parliament creates a supportive environment for young people to voice their ideas, passions and experience in order to propose positive change for the future.
Our young people create a bill with their peers, then head to NSW Parliament House to debate these bills in front of real MPs.
Youth Parliament is run by young people for young people and we are now recruiting our Volunteer Taskforce!
What does being on the Taskforce involve you ask?
The Taskforce is the lifeblood of the Youth Parliament Program. As a member of the taskforce you will deliver all aspects of the program, from parliamentary procedures to recreational activities, media coverage and participant welfare.
Joining the Taskforce gives volunteers the opportunity for personal and professional development while working with passionate youth to instigate real change in both their local communities and NSW more broadly.
As a Taskforce member you will get a chance to further your skillset and apply the knowledge you are acquiring through your tertiary studies in Politics, Communication, Media or Social welfare. Volunteering with YMCA Youth Parliament is a unique opportunity to empower the youth of NSW.

About the Y

YMCA NSW is a profit-for-purpose organisation focused on healthy living, social impact and empowering young people. We operate 22 recreation centres, 63 Out of School Hours Care services and two camping locations which fund our diverse range of community programs, employing 1800 staff across NSW.
Our goal is for our workforce to reflect the diverse community we serve. We encourage people of all genders, ages, religions, disability, sexual orientation, family & caring responsibilities & cultures including people of Aboriginal and Torres Strait Islander heritage to apply.
Commitment to Safeguarding
YMCA, including Boards of Directors, is committed to the safety and well being of children and young people in accordance with our Safeguarding Children and Young People framework. YMCA requires that all applicants undergo satisfactory screening prior to commencement, including but not limited to:
a national criminal history check;

an international criminal history check where applicants have worked overseas;

holding or obtaining a Working with Children Clearance/ equivalent in accordance with state/ territory laws;

Two reference checks.
Please note, the results of any National and International Police Check will only be used to assess your suitability to perform the role.
Any successfully appointed applicant will be required to adhere to the Safeguarding Children and Young People framework, which includes a thorough safeguarding children and young people induction and committing to upholding the safety and well being of children and young people throughout their engagement with YMCA.