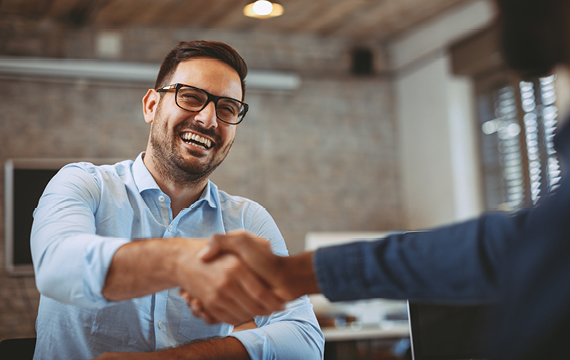 How we hire at the Y
We know you have most likely put a lot of thought into taking the next step in your career. That's why we have put a lot of time and expertise into finding the right employees from diverse backgrounds who enjoy what they do and can help us provide great customer service.
To ensure we find the right person for the right role, we follow several steps in our recruitment process so you can experience a fulfilling role, a fantastic culture and great colleagues.
What to expect through the recruitment process with the Y
We have four main stages in our recruitment process:
Stage 1 - Application
Spotted a role that interests you? Great! Head to our careers page and upload your resume, cover letter (optional) and answer 8-10 quick questions to support your application.
Stage 2 - Screening and interview
Our recruitment experts review each submitted resume for suitability to the role. Applications that most closely align to the experience and skills required to successfully perform the role progress to a phone interview for screening.
Once phone screens are completed, we advance the top three to five candidates who have suitable skills and experience for the role to an interview with the hiring manager.
Stage 3 - Pre-employment checks
At the Y we are committed to the safeguarding of children and vulnerable adults – it's at the forefront of everything we do. All candidates who progress to the pre-employment stage will be required to successfully complete the following:
Cleared Working With Children Check (NSW) or Working with Vulnerable People (ACT)
Cleared police check conducted by The Y (International check may be required)
Evidence of your right to work in Australia
100 points of identification
Two successful reference checks
Relevant qualifications
Stage 4 - Offer and on-boarding
This stage is where we move to a formal offer of employment with The Y NSW. Congratulations if this is where you're at!
We are passionate about giving employees a great start, so after you receive and accept your formal offer you will receive log in details to our online on-boarding program. This is where your journey with the Y formally begins.